For the second straight year, North America's biggest pow wow was held online—but that didn't stop the festivities from playing out in spectacular fashion. Music, dancers and drums from tribes across the continent put on a show unlike any other for thousands of virtual viewers.

Gathering of Nations (GON) has been held for the past 37 years in Albuquerque, New Mexico. What started as a simple concept has exploded into a massive cultural phenomenon. It started as a way to bring awareness to the Native history, culture, and lifestyle. It's a great way to pass traditions along to younger generations and to acknowledge what the elders have provided to their communities and culture.
Hosts and volunteers worked hard to promote several community outreach efforts during the two-day event. One example is Be the Gift, a nationwide campaign to promote organ and tissue donation for those in need.
Continue reading for a recap of activities and performances from the event.
For more specific event details and photos of performers, you can access the free downloadable souvenir GON program magazine.
The schedule for the Gathering of Nations included:
Day One (4/23/21)

Vintage Video Rewinds

Concerts

Pow Wow dance party
Day Two (4/24/21)

Zoom Pow Wow contest

Pow Wow Zoom Dance Party by DJ Logic
Along with…
A Virtual Traders Market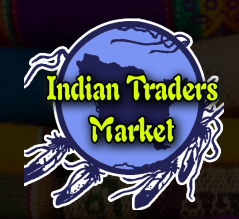 This year's Virtual Traders Market allowed attendees to contact and shop directly from several featured vendors.
GON held a virtual traders market where the following items were sold:
handmade jewelry, pottery, artifacts, knives, custom crafts, beadwork, leatherwork, blankets, purses, fine art and pop art, clothing, ceramics, bath and body products, and much more.
A few featured artists from the traders market included:
If you are interested in seeing all of the available vendors and artists who participated in the Virtual Traders Market, check out their page on the GON website.
Invited Drums
Dance Styles
This year's GON dance styles included:
Men's Grass

Men's Northern Traditional

Men's Southern Straight

Women's Fancy Shawl

Men's Fancy Feather

Kiowa Gourd Dance

Women's Jingle

Women's Northern Traditional

Women's Southern Cloth/Buckskin
Stage 49
Stage 49, the premier global stage for the event, featured Native American and indigenous contemporary and traditional performing artists such as:
Aces Wild Band

Fat City

Dowa: Kwe Dance Group

IN Tlanextli Tlacopan Aztec Fire Dancers

Sisterz in Song

Artson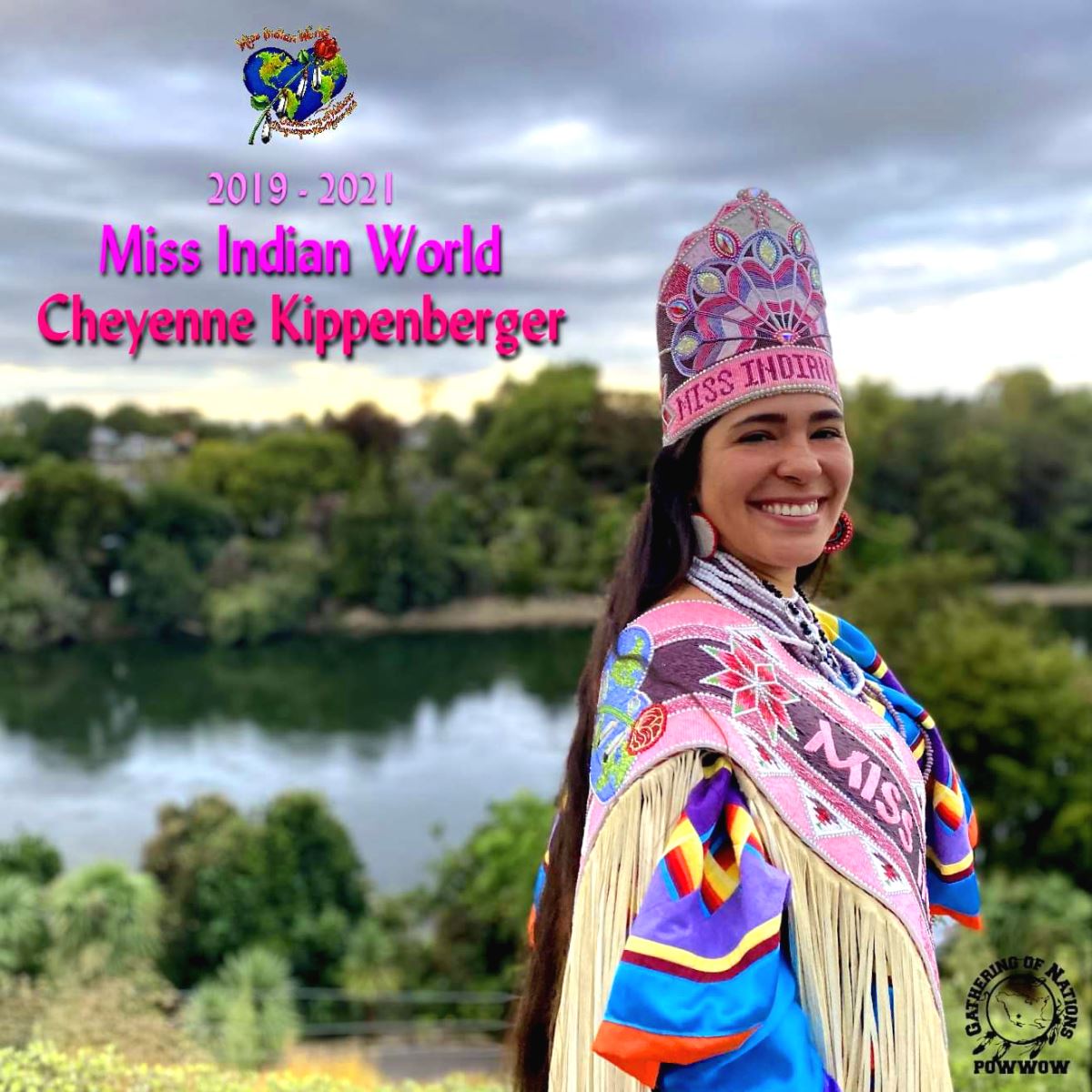 Miss Indian World, Cheyenne Kippenberger, was crowned in 2019 at the Gathering of Nations, and now her reign has come to an end. A new Miss Indian World will be chosen at the 2022 GON.
When crowned, Kippenberger was the very first Seminole to enter the pageant in its 36-year history.
In an interview with Indian Country Today, she explained the importance of her crowning and her successes as a Seminole woman in the spotlight:
"It was important to me to be authentic and to show that even though I am Miss Indian World, I am not perfect. I was open about my struggles with my education, my mental health, and even my own identity and love for myself. I shared who I really am, a mixed Seminole and Chilean woman, raised on and off a reservation in the city, still learning her language and herself! Additional special achievements, which I humbly share, include; I brought the Miss Indian World title home to my tribe for the first time in history, danced in my first Powwow ever, had tea with the First Lady of Oklahoma, and I even had a day proclaimed in my honor!"
Watch Miss Indian World explain her two-year platform surrounding mental health.
Getting to know MISS INDIAN WORLD - Cheyenne Kippenberger
Learn about the other women who have held this important position.
Check out the 2021 virtual contest winners here.
Are you interested in attending the 2022 Gathering of Nations?
Mark your calendar for April 28–30, 2022.
Note: The GON page says that registration for all dancers is free and that the first 100 dancers over age 14 will get free admission to GON 2022.