Posted By Brittany Cerny November 26th, 2020 Last Updated on: March 2nd, 2022
Native American Gifts For Everybody!
The holiday season is upon us once again.
Despite what's going on in the world today, there's still plenty to celebrate with your family and friends, and the holidays pose an excellent opportunity to do so.
Show your people what they mean to you by giving them something handmade by Native creators and designers who work with purpose-driven shops. Support these businesses and you're not just buying an amazing, unique Native product; you're buying an amazing story.
Whether you're on a budget or have a few extra dollars to spend, you can find gift ideas on this Native Holiday Gift Guide for everyone; and browse through the Native-owned online shops by clicking on the links to find more great gifting ideas.
Below you'll find some of our favorite Native American gift ideas for men, women, children, the home, and even party gift ideas.
Remember that if you shop on Amazon.com, please use our link first. Amazon pays us a commission and no extra charge for you!
---
Native American Gifts For Him
With so many options to keep your head warm, why not make a statement and look good while doing so. This "You Are On Native Land" beanie from Urban Native Era is bold, without being over-the-top. It's available in five colors, and it's actually a unisex beanie.
Urban Native Era (UNE) is working to raise awareness about indigenous issues through its products, but they're also determined to show the diversity that exists within indigenous nations across the world. "Through the power of storytelling, UNE uses design, film, and photography as tools to empower collective change."

This bold design and color from Native Gorilla will give you some swagger this holiday season and keep you warm and comfortable. It's an 80/20 cotton/polyester blend, so it's lightweight enough and you won't get too hot.
Have a man in your life who loves the outdoors? This biodegradable, environmentally friendly gun oil makes for the perfect stocking stuffer. This multi-purpose lubricant functions under extremely high and low temperatures, and it's even scentless so game can't detect it frim miles away.
Alex Mandujano, Jr., Huckleberry Owner says:
"I was always out in the woods or the outdoor range with a bulky 4 oz. bottle in my pocket and wished for a slimmer bottle that was easy to use. Then I thought, why stop there? Why can't it be: slimmer, a top-quality synthetic, non-harmful to the environment, scent-free, won't irritate your skin, clear like water, adaptable to all atmospheres high temp or low temp….and more?! So I decided I would bring it to my friends and fellow outdoorsmen myself!"
---
Native American Gifts For Her


This "Mission" hoodie (unisex fit) from Natives draws from the iconic NASA logo, but with a Native twist. What's the NTVS mission? To teach youth the importance of embracing their Native roots and history. Of course, the NTVS brand and clothing are for anyone who supports indigenous culture.
Add the perfect amount of color and warmth to your style with this all-in-one cosmetics palette from Cheekbone Beauty. This palette includes a bronzer, blush, highlighter, contour, and eyeshadow! These powders are silky, clean and vegan, so you know they're cruelty-free and easy to apply!
Cheekbone Beauty is an indigenous-owned and founded, digitally native, Canadian cosmetics company established in 2016 by Jennifer Harper. Based out of St. Catharines, Ontario, Cheekbone Beauty is known for creating high-quality, cruelty-free beauty products such as liquid lipsticks and complexion products including contour and highlight palettes.
Look stylish when wearing these beautiful stud earrings, which are handmade by designer Brittany Turner. Add a pop of color to your wardrobe by purchasing these! You'll look even more fabulous if you pair Cheekbone Beauty's lipgloss with this pair.
These earrings feature recycled Sterling Silver posts and backs. They're also backed with cruelty-free ultra suede. They measure 1/2″ L x 1/2″ W.
B.Yellowtail Collective's mission is to support the entrepreneurial spirit of Native American First Nations and indigenous creators.
---
Native American Gifts For the House
Looking for a gift idea that's truly one-of-a-kind?
This wheel-thrown medium stoneware bowl is finished in a hand-poured textured white glaze. The piece was fired in a wood kiln for 34 hours, then vapor glazed with soda ash at peak temperature. Because of the labor-intensive process, no two bowls are exactly alike.
Natasha Alphonse, of the Denesuline tribe, handmakes all of her unique pieces. She says, "I hope that they become vessels that grow more interesting with time and that they intensify what you chose to put inside them. These pieces are made to add beauty to what you surround yourself with, objects you eat with every day and share food with the ones you love."
You really can't go wrong with any of the scents from Native Candle Co., but the Apple Cider Donut variety makes your whole house smell like a medley of all of the best aromas of the holiday season. It's that good. This hand-poured candle is infused with cinnamon, vanilla sugar and apple cider, and we don't want to speak too soon, but it might just become your favorite candle.
Native Candle Co. candles are 100% all-natural, American-grown soy wax (yay for renewable resources!), with a lead-free, cotton wick to ensure non-toxic burning. This candle is also phthalate-free.
Bonus: When you buy from Native Candle Co., you're supporting not only an amazing small business but also an outstanding organization called Runway for Recovery, which supports families battling breast cancer.
Stay warm this holiday season with this stunning blanket based on the ancient Northwest Coast art practice of Chilkat weaving. According to 8th Gen, Chilkat robes are used as regalia by the Tlingit, Haida and Tsimshian of the Northwest Coast and many are considered at.óow (sacred objects) by clans and brought out or worn in ceremonies. The blanket measures 59″x 78″, so you won't have to worry about cold toes.
Bonus: 5% of all blanket sales support the Inspired Natives™ Award for emerging arts entrepreneurs.
---
Native American Gifts For the Office Party or Boss
You ever find a great concept for a gift, but you wish you could customize it to add that personal touch? Well, Seka Hills has just the thing for you.
Browse their website for a variety of delicious Native gifts such as olive oils, jams, wine, honey, nuts, beef offerings, and much more, and create your own custom gift box.
From Seka Hills:
"In our native Patwin language, 'Séka' means 'blue,' and in selecting Séka Hills as the name for our line of premium tribal products, we honor the blue hills that overlook our homeland in Northern California's Capay Valley. For thousands of years, our ancestors lived in the oak forests, rolling hills and grasslands of the Capay Valley, tending the natural resources, following traditional wisdom and creating eternal bonds with the land."
Who wouldn't want to receive mouth-watering chocolates? Add in some delectable espresso beans, and you level up an already amazing gift. These espresso beans are dipped in a variety of chocolates and are the perfect afternoon pick-me-up. Just a warning: if you leave these out at a party, don't expect them to be around for very long.
Bedré Fine Chocolate operates out of Ada, Oklahoma, and enjoys contributing to educational, health and wellness programs. They also support a number of philanthropic organizations within the Chickasaw Nation. So again, your purchase supports a Native business and the work of several worthy nonprofits.
---
Native American Gifts For the Family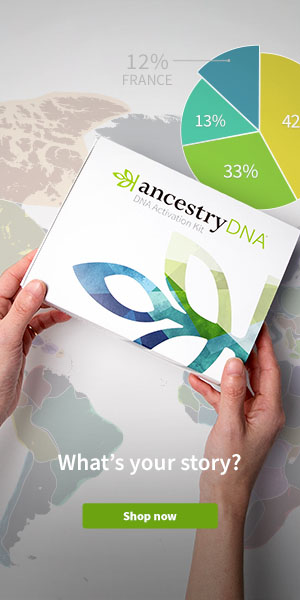 Start your family history search today! Ancestry.com is running a special promotion on all of its packages until Nov. 24. Snag up to 40% off on this deal while you can!
Celebrate the lives, stories, and contributions of Indigenous artists, activists, scientists, athletes, and other changemakers in this beautifully illustrated collection. From luminaries of the past, like nineteenth-century sculptor Edmonia Lewis—the first Black and Native American female artist to achieve international fame—to contemporary figures like linguist jessie little doe baird, who revived the Wampanoag language, Notable Native People highlights the vital impact Indigenous dreamers and leaders have made on the world.
This powerful and informative collection also offers accessible primers on important Indigenous issues, from the legacy of colonialism and cultural appropriation to food sovereignty, land and water rights, and more. An indispensable read for people of all backgrounds seeking to learn about Native American heritage, histories, and cultures, Notable Native People will educate and inspire readers of all ages.
From PowWows.com! Have you seen Reservation Dogs? NDN slang such as Skoden (Let's Go Then) has become popular in part to the success of the show. Show your Native pride with our Skoden merch!
---
Remember to #ShopNative this holiday season! Support our Native craftsmen and artists!
Find more products in our directory of Native companies, SHOP NATIVE.
Home » Blog »
Explore Native Culture