The season premiere of "Finding Your Roots" reveals a surprising relationship between actor Edward Norton and Pocahontas.
Henry Louis Gates, Jr. explores the remarkable roots of actors Edward Norton and Julia Roberts—using DNA analysis and genealogical detective work to travel generations into the past, tracing lineages that run from Northern Europe to the American South. Along the way, Norton and Roberts reimagine their family stories and discover their hidden connections to our nation's history—and each other.
Family lore, according to Norton, spoke about Pocahontas being his distant great-grandmother. Gates confirmed the relationship using ancestral records.
From CBS News:
On the PBS show "Finding Your Roots," in which host Henry Louis Gates reveals the genealogy of celebrities, Norton was told Pocahontas is his 12th great-grandmother. The actor was shocked.

"I understand that was family lore," Gates says. "Well, it is absolutely true."

Norton, known for films like "American History X" and "Birdman," asked Gates how he could determine the relation, and the host replied: "Through the paper trail."

Gates explained that there is a record of Pocahontas and John Rolfe marrying on April 5, 1614, in Jamestown, Virginia. Through other documents, Gates said, Norton's genealogy could be traced back to them.
Tune in to the Season 9 Premiere of Finding Your Roots with Julia Roberts & Edward Norton!
---
Ready to start your family history search?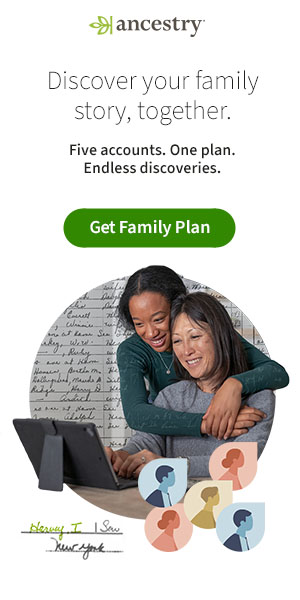 ---
About Edward Norton – From PBS.org
Edward Norton is one of the most celebrated actors of his generation and has starred in, produced, written or directed over 30 films. He has been nominated for three Academy Awards and has won the Golden Globe, an Emmy, an Obie and numerous other awards for his performances and productions.

His most recent film is, "Motherless Brooklyn", which he wrote, directed, produced and starred in. A meditation on hidden power and the threat of autocracy in America, filmmaker / historian Ken Burns wrote that the film is 'nothing less than a modern masterpiece.'

Norton has a substantial parallel career as an entrepreneur, investor and activist in both environmental sustainability and technology ventures.

In 2010 Norton and three partners founded and launched CrowdRise, a crowdfunding platform and fundraising strategic consultant that, within three years, grew into one of the largest charitable crowdfunding platforms in the world. Over $500 million has been raised for charities on CrowdRise. In 2017, CrowdRise merged with GoFundMe to create the largest online charity platform in the world. Norton serves on the Board of GFM, which now processes over $3billion of charitable contributions annually.

In 2015, Norton and Daniel Nadler co-founded EDO, a company applying advanced data science and machine learning to the development of highly innovative audience engagement signals for the media and advertising industries. The company's data and software is now used by all of the major television network ad sellers and a rapidly growing share of the world's largest brand advertisers in auto, insurance, CPG and movie marketing.

He is also an early or seed investor in companies such as Uber, Kensho, Tala and League.

He currently serves as the United Nations Goodwill Ambassador for Biodiversity and for nearly 20 years he has served as the Board chair of the Maasai Wilderness Conservation Trust, a community-based organization working to preserve the endangered wildlife and threatened forest ecosystems in Kenya's iconic southern rangelands. MWCT's work to develop an innovative portfolio of sustainable, natural capital-based revenue streams for Maasai communities has been awarded both the UNDP Equator Prize and the UNEP Champions of the Earth Prize. Norton seeded MWCT's effort to build the Chyulu Hills Carbon project and has led the effort by the project to build a consortium of corporate partners buying offset credits for a market redefining $15 / ton.