Below are the Top most popular stories published on PowWows.com in 2022!
Thanks to you for reading and sharing our stories in 2022, I appreciate all your support!
What was your favorite stories of 2022?
---
Top Most Popular Stories of 2022 on PowWows.com
The Pow Wow Calendar on PowWows.com lists thousands of Native American events across the United States and Canada.
You can find them in your state!
Pow Wows are starting to happen in several parts of the country. Check the calendar often for the latest information.
---
/ by PowWow Articles
What percentage of Native American blood do you need to be in a tribe? And how much American Indian blood is required to be considered Native American?
Native ancestry is a nuanced topic. Many people with Native American ties often wonder whether they have enough American Indian blood or a strong enough Native heritage to be considered for tribal enrollment.
But how do you know for sure? We'll break it down for you here.
---
/ by Paul G
Whether you are a member of one of the recognized tribes or come from a different background, these Native American recipes will give you a delicious taste of authentic, natural cooking enjoyed through the centuries.
If you did not grow up in a Native American family, you may associate ethnic foods with the types of stereotypical dishes served at Thanksgiving such as roast corn, sweet potatoes, turkey, and cranberry dishes. If you prefer spicier fare, a southwestern style of food may interest you more including tortillas, chili peppers, and fried beans. While some of these popular modern foods have their roots in history, most of them have been commercialized and change somewhat for a different type of palate.
---
/ by Jeanette Centeno
What's the biggest Native American tribe in the U.S. today?
Well, Native Americans and Alaska Natives now account for more than 2 percent of the total U.S. population, and that number continues to grow each year. By the year 2060, the U.S. Census projects that the indigenous peoples population could surpass 10 million.
---
Your Options and How to Receive Them
Too many Native American individuals and families across the United States do not receive the benefits they are entitled to. This stems from gross mismanagement, inefficiency, and simply lack of understanding about what it truly available for the people. The two main US government agencies[i] that deal with these things include the Bureau of Indian Affairs (BIA) and the federal Social Services organization (FASS).
---
/ by PowWow Articles
Native American clothing companies deserve our support. But sometimes it's hard to distinguish between authentic indigenous businesses and those merely capitalizing on Native trends. That's why, if you can, try to dig a little bit and do some research to make sure you're supporting genuine Native American and First Nation artists and all of their hard work.
Or, visit our Shop Native directory, which includes some of the best Native American businesses in virtually every major consumer category.
---
/ by PowWows.com
Contemporary Native Americans face many challenges today. If you watch the news you'll see headlines about mascots, celebrities wearing headdresses, and pipelines. While these are important issues, there are other problems facing Native communities that are more significant.
As the years change, so do the stories about struggle, challenge, and hardship. However, there is also hope, perseverance, and celebrations to acknowledge. As we turn the calendar on another year, the important issues surrounding the Native American community may seem the same as the year before, but it's always good to remember that great things are happening and there is a light at the end of the tunnel.
---
/ by PowWows.com
We serve frybread in place of dinner rolls at Thanksgiving Dinner.
We also enjoy it as a dessert, topped with powdered sugar.
It's not pre-contact food, but it's delicious at powwows as an NDN Taco, topped with cheese, meat, beans, lettuce and tomatoes.
---
/ by PowWow Articles
In many Native American tribes, a dream catcher is a handmade willow hoop woven to a web or literally, a net. They can include feathers and beads, and they're traditionally suspended on cradles as a form of armor and protection.
Dream catchers are widely viewed as a symbol of oneness among numerous indigenous cultures and tribes. They're also generally looked at as an indication of Native American identity. However, some Native Americans believe dream catchers have been appropriated and offensively exploited by non-Native Americans.
---
/ by PowWow Articles
Just got your DNA test and want to know more? Or maybe you want to validate the family stories about your heritage? If so, you may be asking, "How much Native American do I have in my blood?" It is no surprise that many of us have a mixture of ethnicities in our blood. One of those dominates which come directly from our parents but if we consider our grandparents or our great-grandparents then the story changes a little. A very frequently asked question is the percentage or fraction of Native American a person is and there are many ways to depict that but first, we must clear out some things so that the calculations are clearer, easier and more accurate.
---
/ by PowWows.com
All new parents know naming your child is one of the hardest decisions you'll probably ever have to make. Native American names are unique, and they have powerful, sentimental, and beautiful meanings behind them.
Anyone with an American Indian background can pay the ultimate homage to their heritage by giving their bundle of joy a classic Native American name.
Keep reading for 100 unique Native American baby names for boys and girls.
---
/ by Jeanette Centeno
The hit series "Reservation Dogs," created by Sterling Harjo and Taika Waititi, has accomplished something few other shows have: it's managed to introduce a mainstream audience to Native American culture without leaning on reductionist stereotypes. The show's mass appeal is undeniable but it still manages to "feel Native," and it's prompting a wave of praise from critics and fans alike. Look no further than the show's use of Native American or "NDN" slang.
---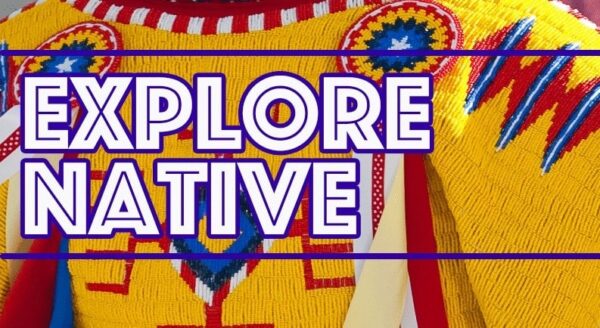 / by Paul G
Welcome to the 2022 Explore Native Challenge for Native American Heritage Month.
During November, I want to challenge you to learn more about Native culture including Pow Wows, history, food, businesses, performers, and more.
Whether you are a Pow Wow dancer, a Native American scholar, or someone interested in Native Culture, Explore Native will provide you with new ways to learn about this vibrant culture.
---
/ by Paul G
In 2021 we celebrated 25 years of PowWows.com!
Now let's celebrate what will come in the next 25.
Note – I wanted to start this contest on January 1, 2022. However I will be out of town, so I've started it early. More details about the contest and prizes will be posted in January.
---
/ by Paul G
Everyone is welcome at Pow Wows!
Pow Wows are one of the best ways to experience Native American culture firsthand.
Before you go, there are some things you should know first.