Posted By Paul G December 11th, 2013 Last Updated on: December 11th, 2013
We have recieved several emails this month about where to find moccasins.  Lots of you are looking for new mocs for yourself or for Christmas gifts.
eBay is a great place to shop for moccasins.  Below are just a few that I found!
(click each photo to view that item on eBay)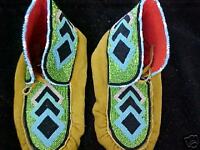 View even more!
Home » Native American Articles » Native American Culture »
Explore Native Culture