Posted By PowWow Articles January 24th, 2018 Last Updated on: January 24th, 2018
GIRLS HANDMADE 6 PIECE CUT BEADED TULIP DESIGN NATIVE AMERICAN INDIAN DANCE SET!
This nice 6 piece Native American Indian Tulip flower design dance set features a pair of cut beaded barrettes, a cut beaded choker with pink ribbon laces and cut beaded drop piece, a pair of cut beaded buckskin moccasins, and a cut beaded Tulip flower design headband. The pieces are beaded with small 3 cut beads with cotton backings and rhinestones. This set was made by Quannah Kennedy; Tribe: Cheyenne.
This set is in good condition with some dirt from use. The left moccasin has some beadwork damage. This beautiful Indian dance set is a great deal at its low price.
DIMENSIONS: THE BARRETTES ARE 5″ TALL AND 4″ WIDE WITH ABALONE DISCS ON THE BOTTOM(ONE IS SLIGHTLY DAMAGED).
THE CHOKER IS 9 1/4″ LONG AND IS 1 1/4″ WIDE WITH 13″ PINK RIBBONS FOR CLOSURE. THE BEADED DROP PIECE IS 3 1/2″ WIDE AND 5″ TALL.
THE HEADBAND IS 10 1/2″ LONG AND 1 3/4″ WIDE WITH ELASTIC BANDS FOR A GOOD FIT.
THE MOCCASINS ARE 7 1/8″ LONG AND 3 3/8″ WIDE AT THE WIDEST POINT OF THE SOLES.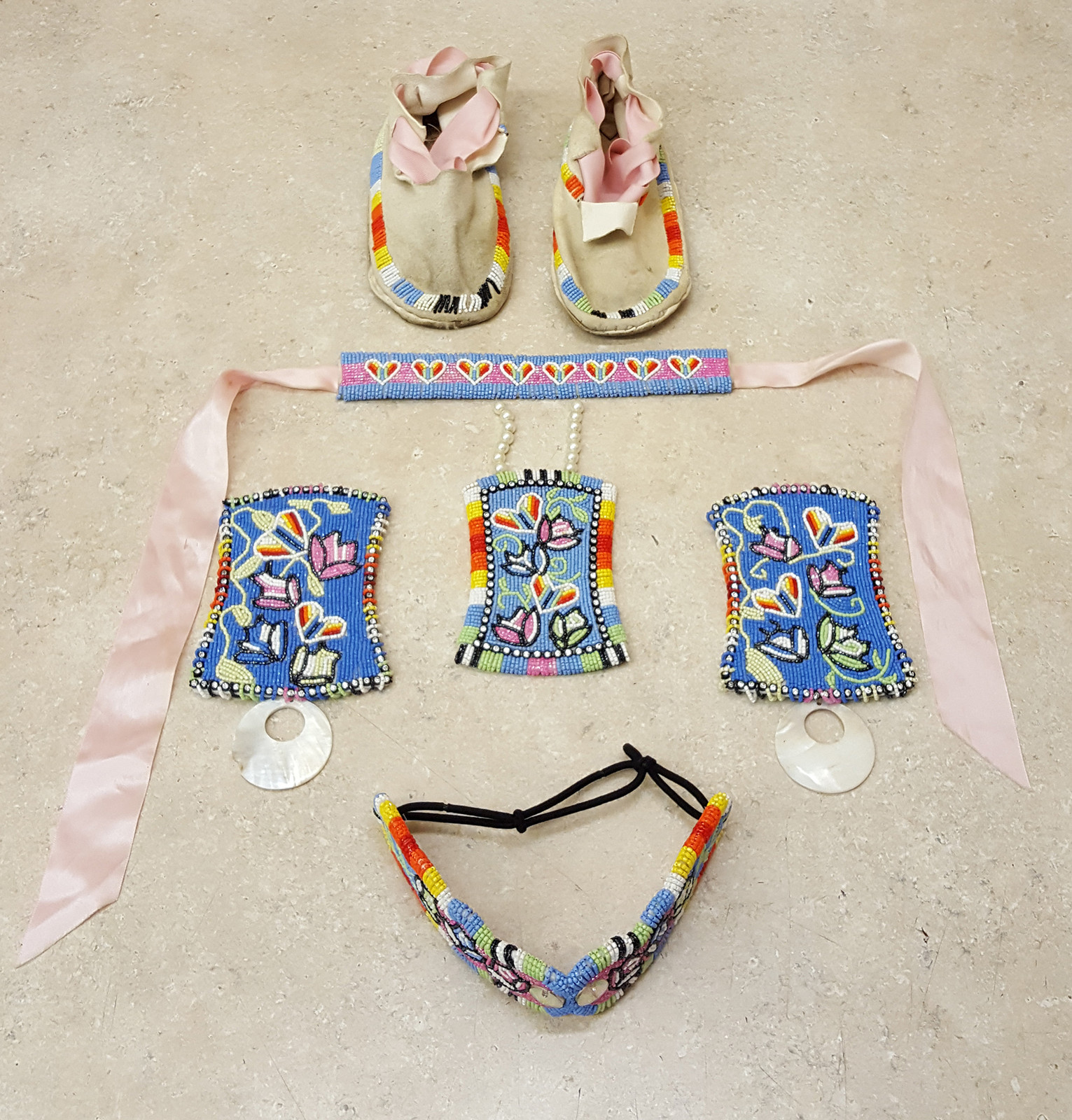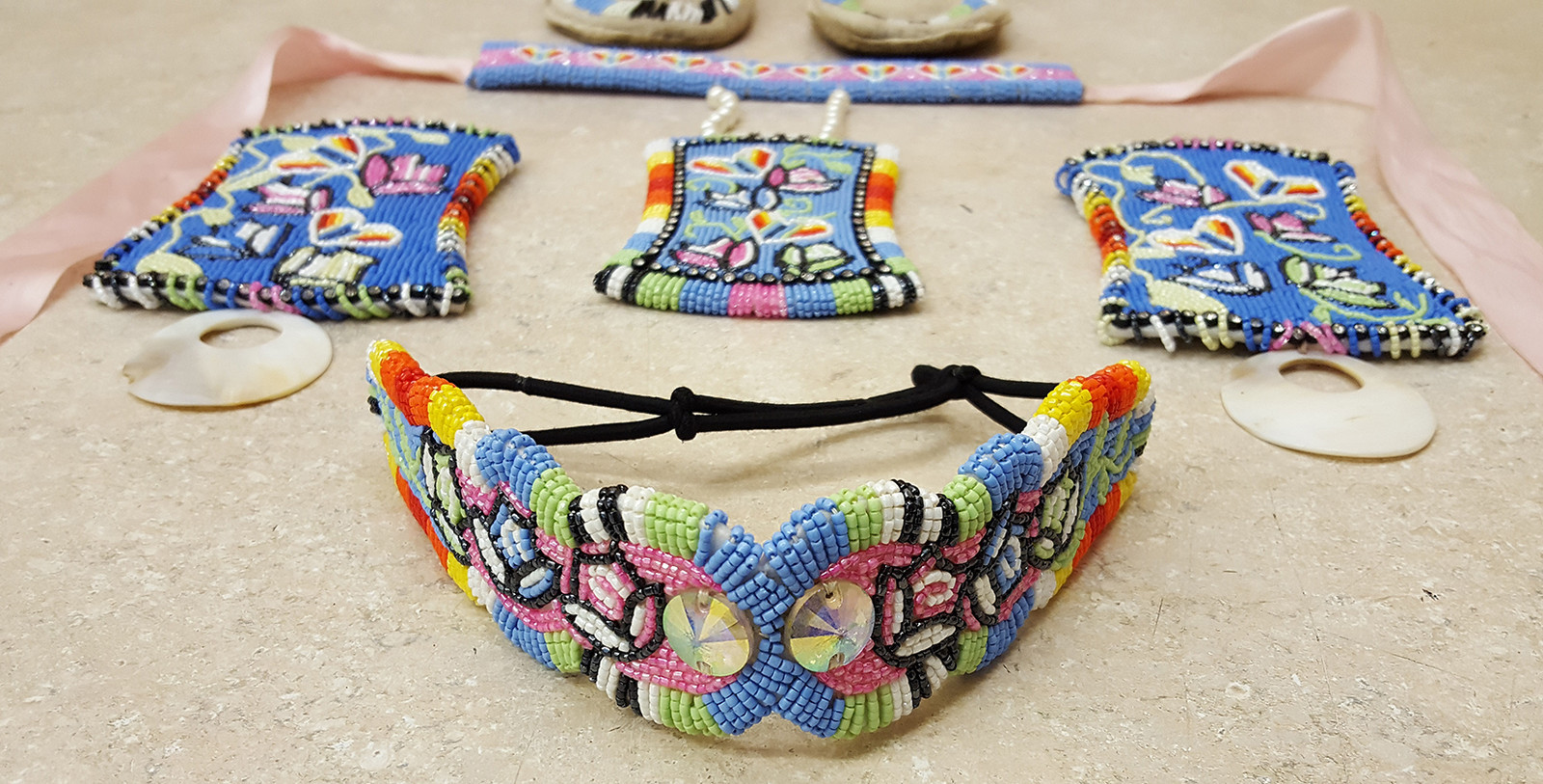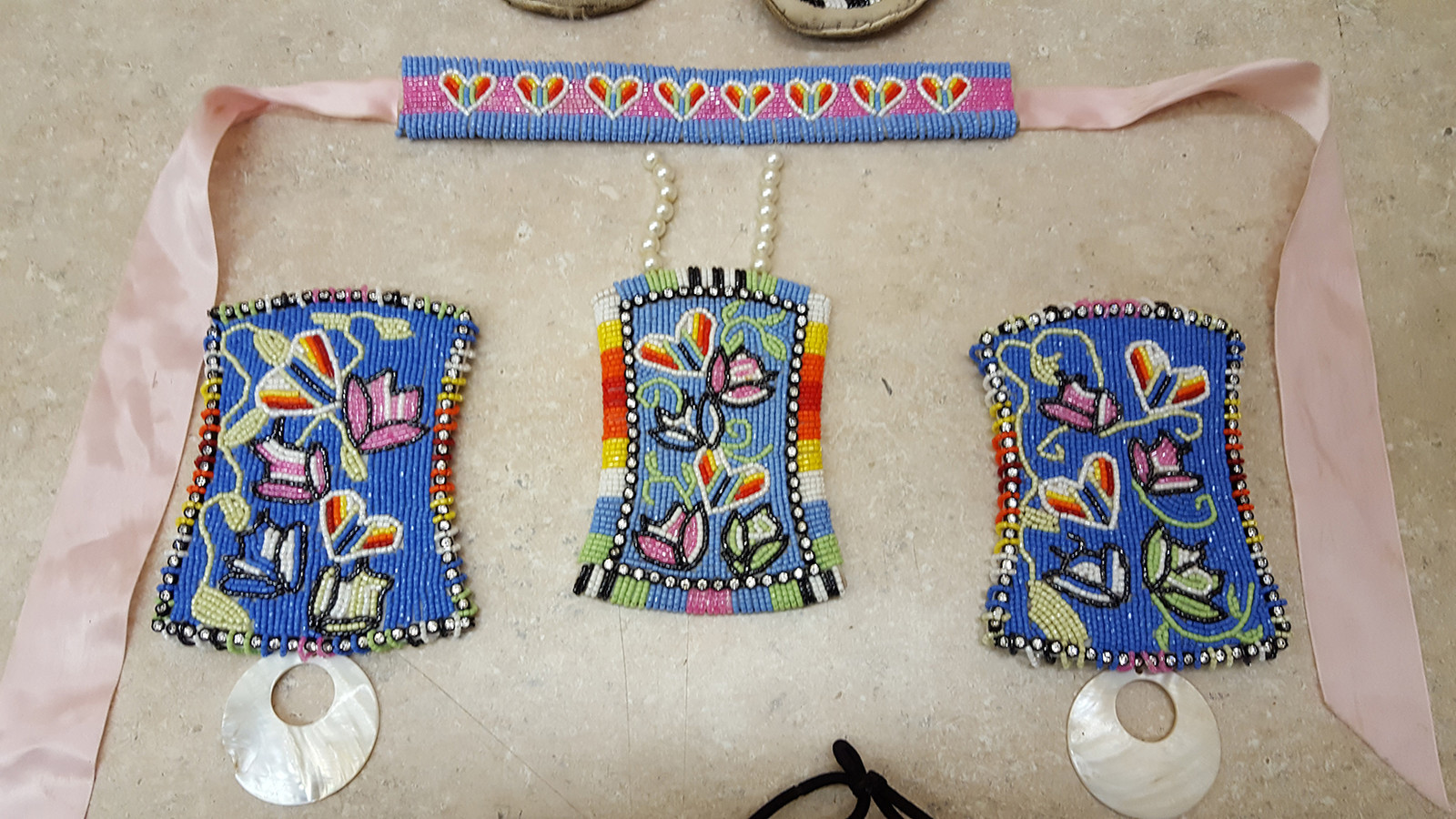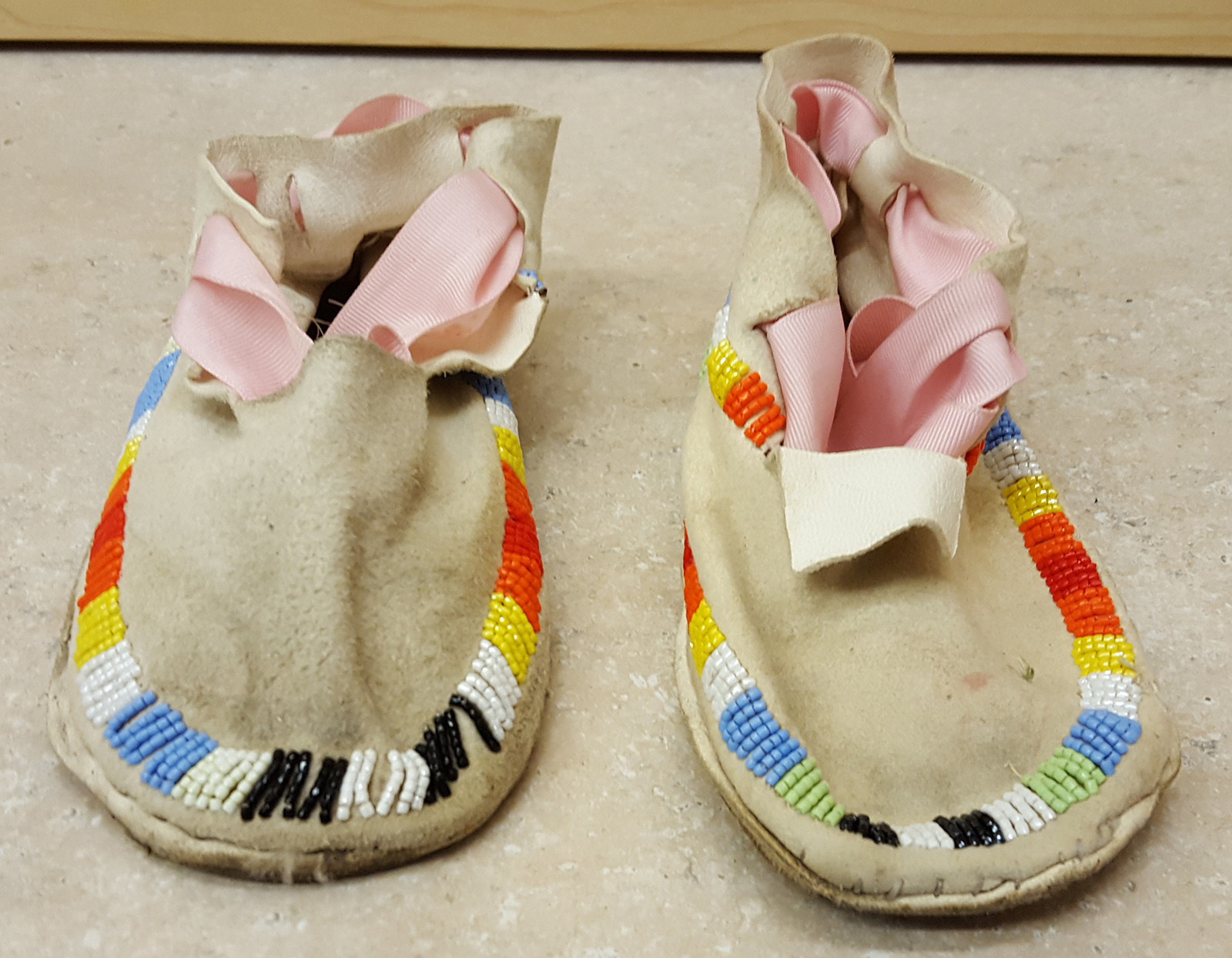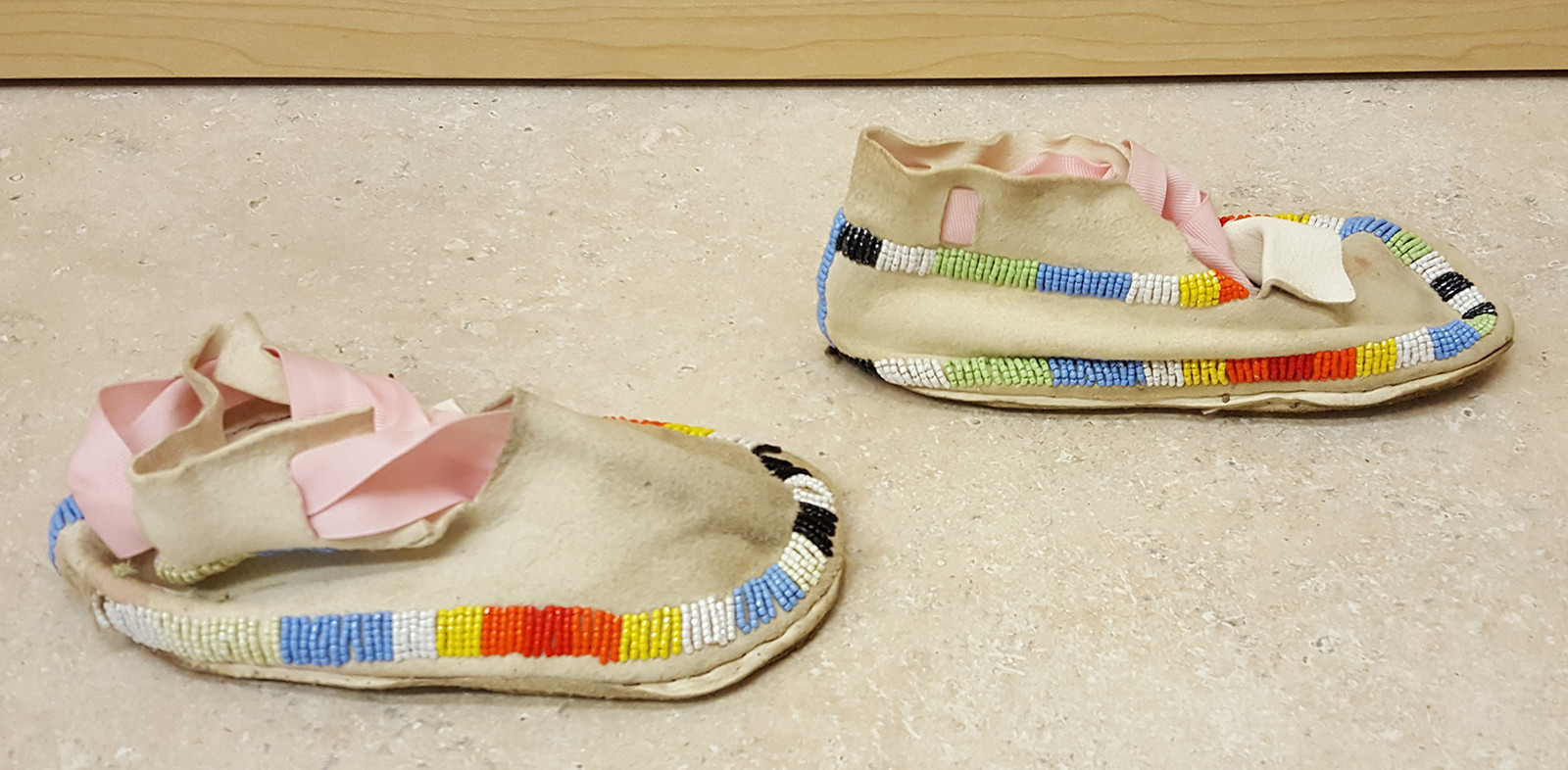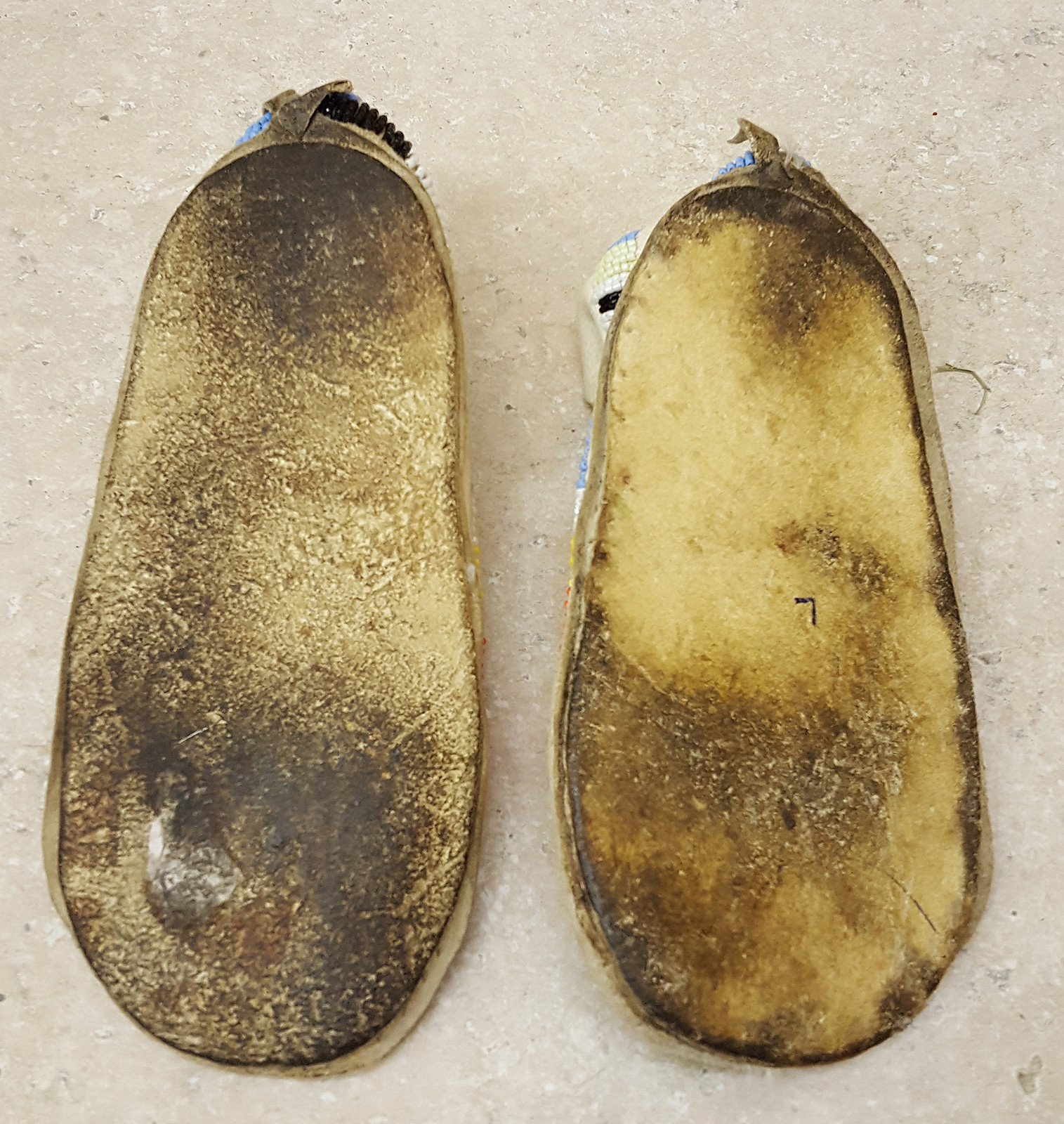 Home » Native American Articles » Native American Culture »
Explore Native Culture
TAGGED:
ebay find of the week